LeadMe - Mechanical Design
LeadMe is designed to be simple and beautiful. The electronics are cast directly into a silicone casing, so durability and water resistance are built in.
After 3D printing and carefully finishing a mold, the electronics are placed inside and flexible yet resilient silicone is added around it. Once the silicone has cured, the budding anklet is placed into a second, larger mold, and another layer of silicone is added around it to ensure the electronics aren't near the surface.
Design
LeadMe exists to stay out of the way. With a slim, durable form factor, LeadMe means you just get there.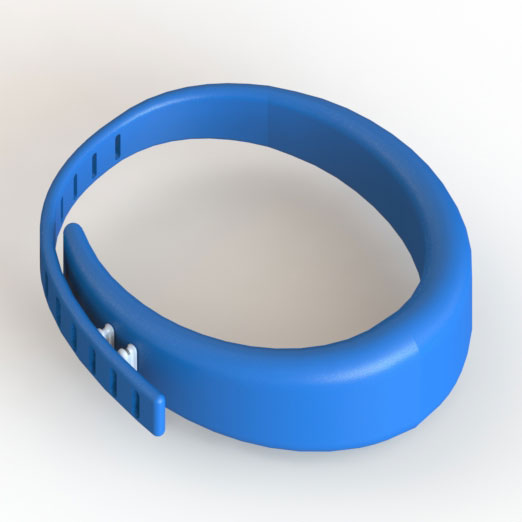 It starts with design
LeadMe is designed to fit comfortably around any ankle, while protecting the electronics inside.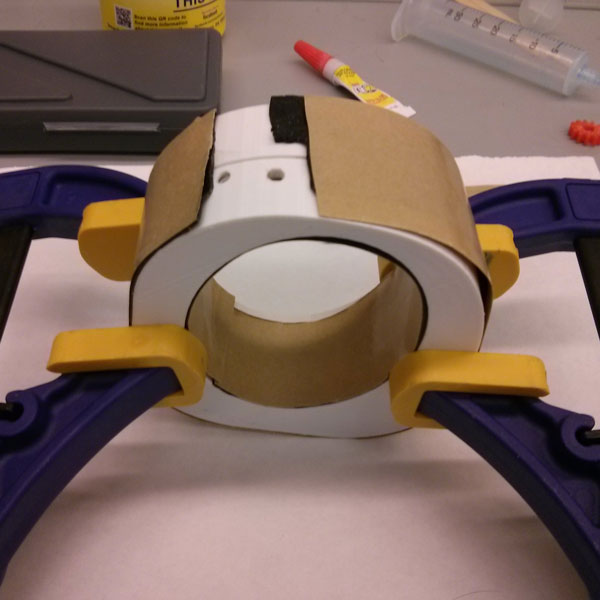 Rapid prototyping saves the day
A 3D printed mold, finished with epoxy, is filled with silicone and allowed to cure for about 12 hours. The electronics are embedded directly into the silicone.
Components
LeadMe's mechanical design is deceptively simply, requiring few components:
Silicone
3D printed mold, finished with epoxy
3D printed buckle element
Electronics designed to fit inside
For technical details, click here.